2019-05-24

ASROCK INDUSTRIAL IS COMPUTEX d&i AWARD WINNER

Taipei, Taiwan (May 24, 2019) ASRock Industrial Computer Corp. (ASRock Industrial), a world leader in Industrial PC motherboards, snagged a coveted COMPUTEX d&i award at a ceremony May 14 held in Taipei.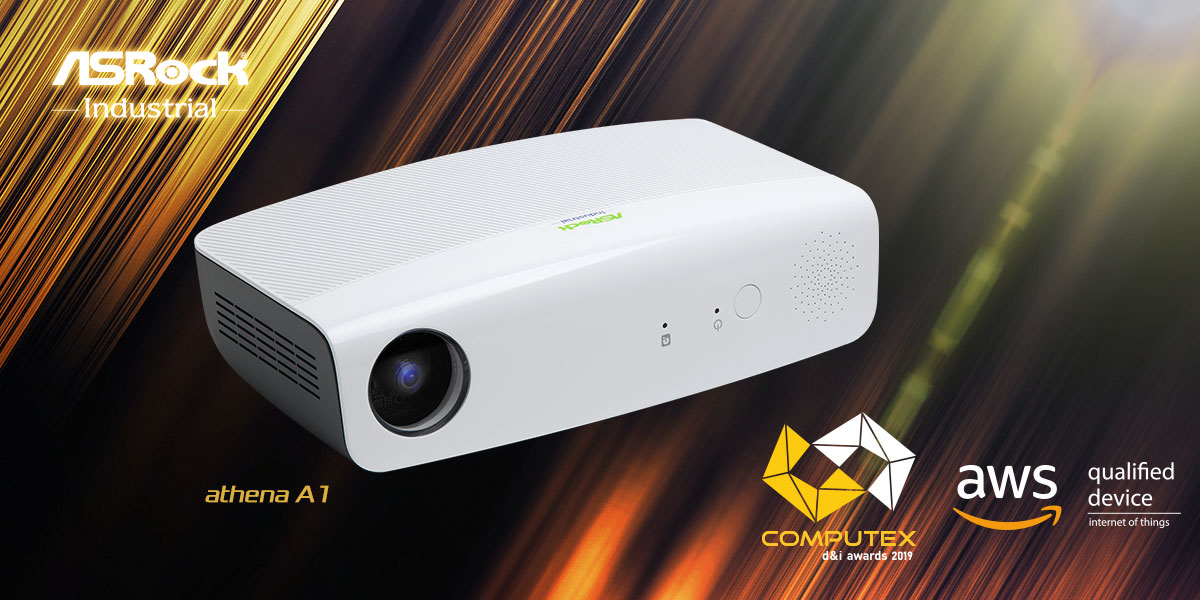 The athena A1 a powerful, all-in-one AI edge camera with innovative features targeting the retail industry won the award in the Startups category. The athena A1 has one IP camera module and an Intel® Atom processor motherboard that operate together in the same system. It supports 2 channels of AI recognition functions, which means this compact box can simultaneously perform facial recognition and another function such as intrusion detection. Other edge camera systems on the market need two devices, a camera and a separate host device, and can perform only one recognition function at a time.
The athena A1 AI edge camera is 2MP, full HD 1080P with real-time 30fps, and the H.264 codec spec to provide high definition footage for powerful recognition analysis. It is built around Intel's Atom processor and supports 8GB of memory. On the rear panel it has a USB 3.0 port, a micro-HDMI port, a slot for a micro SD card, a power jack and an RJ45 connector for 10/100/1000Mbps networking that also supports Power over Ethernet. This gives customers the option of installing the athena A1 where there is no power outlet.
For cloud service, the athena A1 was qualified by the Amazon Web Service IoT lab and it bundles the AWS Greengrass function for big data analysis in the cloud. The athena A1 supports Intel's Movidius™ module and OpenVINO™ tool kits for recognition analysis applications. It runs on Linux Ubuntu 16.04 and higher.
"ASRock Industrial was spun off in July 2018. For us to win such an award in less than a year of existence shows the quality of our R&D and product development," said James Lee, President of ASRock Industrial. "We are constantly working with the leading chip vendors to deliver optimum solutions to our clients."
---