Under DOS environment, it only supports one display output.
Because the first output priority is LVDS as BIOS default setting, please set "Active LVDS" to [disabled] on BIOS.
(Path: BIOS > Advanced > Chipset Configuration > Active LVDS)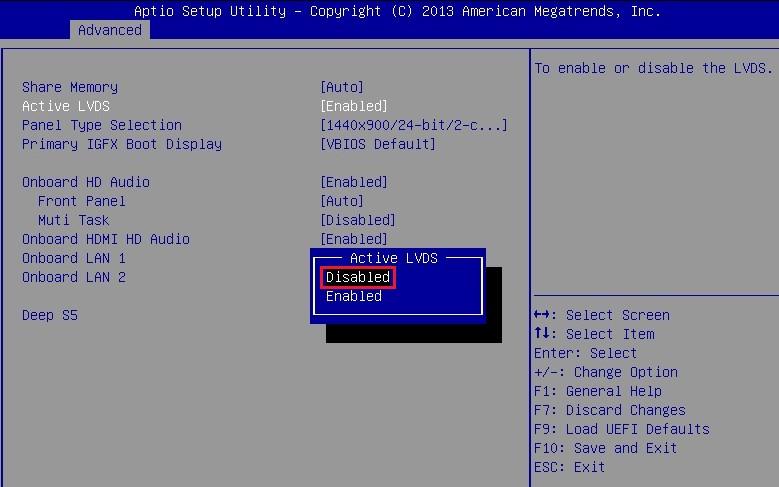 After pressing F10 to [Save and Exit], the monitor can output properly under DOS environment.