Step 1. Download BIOS file (Select "DOS" as below red frame) from ASRockind website.

Step 2. Extract the download file and you should see the BIOSfilename.EXE on the unzipped folder as below picture.

Step 3. Please put BIOSfilename.EXE on the root directory of Local disk (C:) on host system as below picture.

Step 4. Click BIOSfilename.exe via "Run as administrator"

Step 5. It shows a dialog icon to remind that "You need to restart the system before updating BIOS, do you want to restart now". Click "Yes".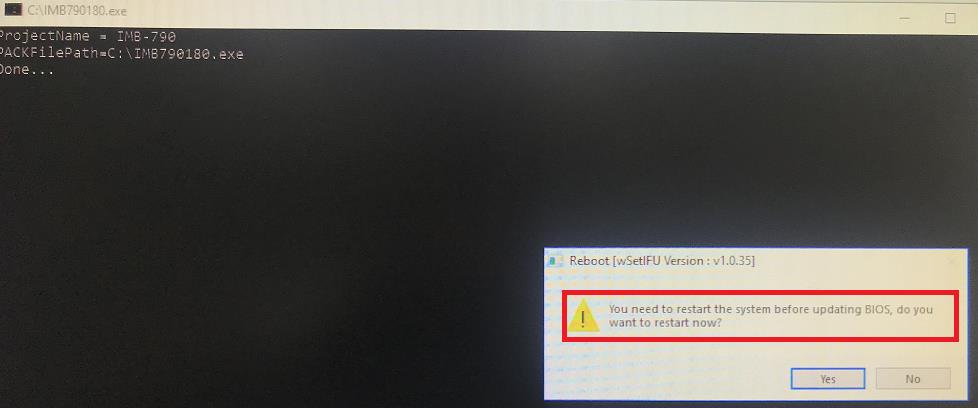 Step 6. After the system reboots, it will start to update BIOS automatically, please don't power off the system during UEFI update.

Step 7. After finishing BIOS update, please press enter to reboot the system.

Step 8. After the system reboots, please press "F2" or "Del" to enter into BIOS setup page.
You could see the new BIOS version and the BIOS update is successful.