Please follow the steps below to check the needed settings.
1.Please set "PCIE Devices Power On" to [Enabled] under BIOS.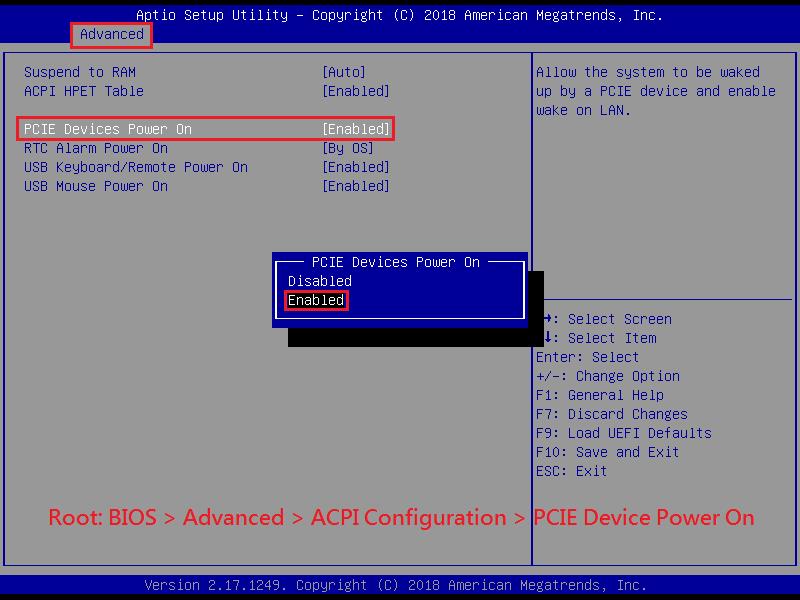 2.under Windows 10, please uncheck "Turn on fast startup (recommended)".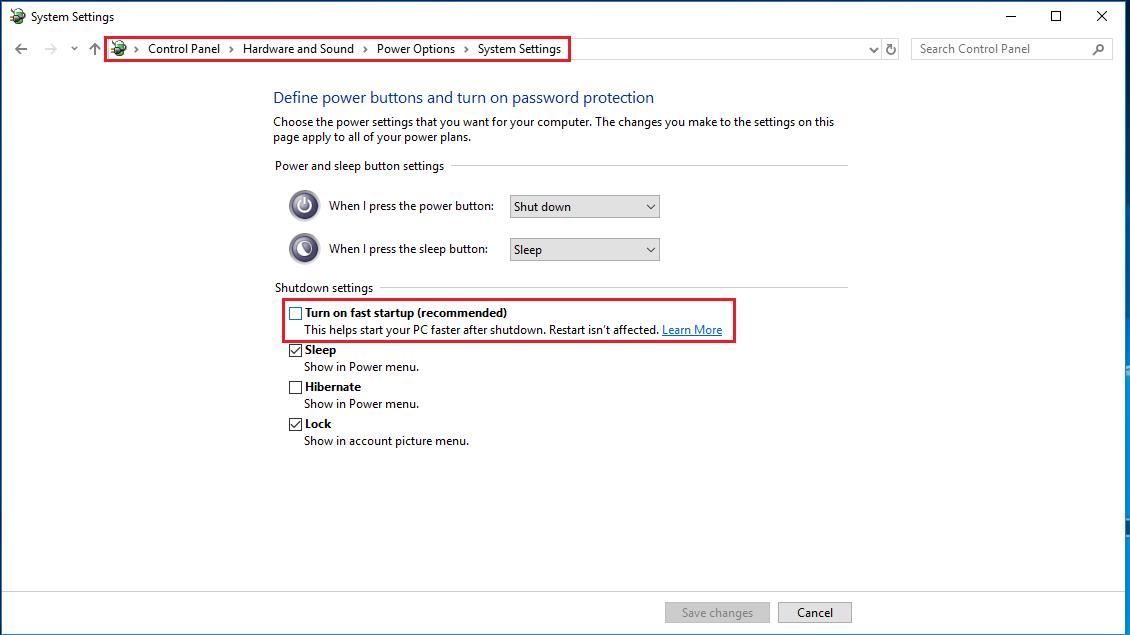 3.Please make sure the Wake-on-LAN function is enabled in the Ethernet controller.
There are two kinds of LAN controllers, Intel and Realtek, and please refer to the following pictures to check the setting.
a. Intel LAN Controller
Please enable "Wake on Magic Packet from power off state".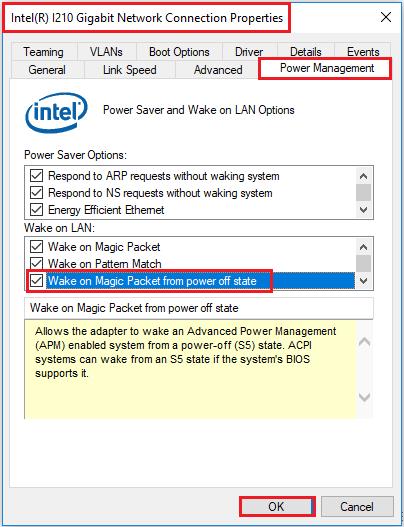 b. Realtek LAN Controller
Please enable "Shutdown Wake-On-Lan".