ASRock Industrial Edge AIoT Developer Kit Powers Next-Gen AI AOI Solutions
The Edge AIoT Developer Kit features the iEP-9010E Robust Edge AIoT Platform, preinstalled with Intel® Edge Insights for Industrial (EII) running on Microsoft Azure IoT Edge for Linux on Windows (EFLOW). It enables manufacturers to deploy AI applications on Linux- Intel® OpenVINO toolkit, and different applications for AI AOI on Windows, such as PLC, HMI, frame grabber, etc. to consolidate Windows and Linux workloads under a small system footprint. With a focus on AI-enabled PCBA Inspection, it functions as a collaborative tool for manufacturers to address labor shortages and improve product quality, boosting overall effectiveness.

Hot Video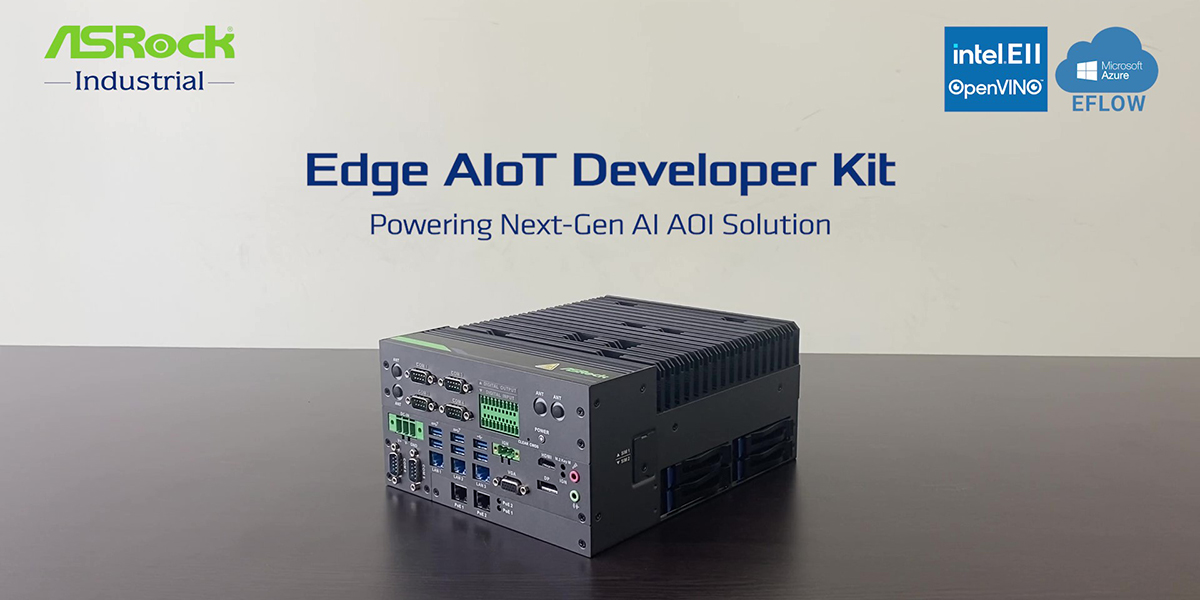 Demonstrate the power of AI AOI with the Edge AIoT Developer Kit
We will be walking you through the Edge AIoT Developer Kit's amazing key features in the video. Inside a strong pelican case, the Developer Kit includes the iEP-9010E Edge AIoT Platform, one 4K webcam with bracket, and three demo PCBA. Through plug and play, the iEP-9010E utilizes Intel® EII- Intel® Distribution of OpenVINO toolkit to run on EFLOW for AI inference and product inspection. It then determines PCBA inspection results as good, jumper/capacitor misplaced, or missing to improve the quality of products. Watch the video now for a quick overview!

White Paper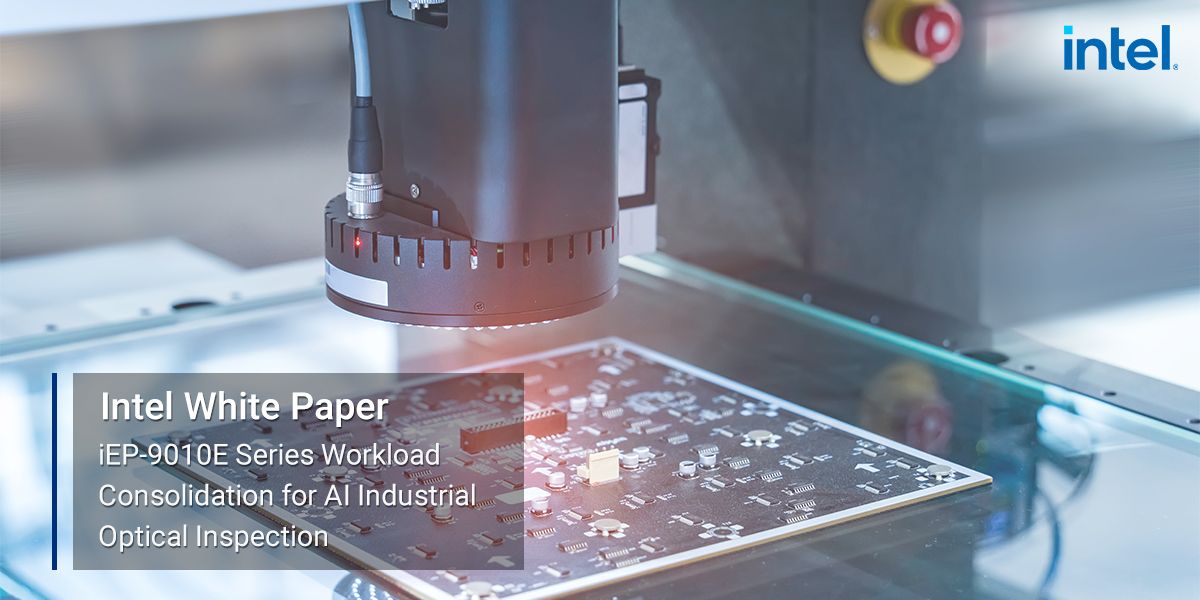 Intel White Paper: iEP-9010E Series Workload Consolidation for AI AOI
To help businesses embrace long-term profitability and sustainability, Intel and ASRock Industrial are modernizing industrial AOI process with AI through Windows and Linux workload consolidation using Microsoft EFLOW on ASRock Industrial's iEP-9010E Robust Edge AIoT Platform based on Intel® 12th Gen CPU Platform to address man-power challenges across industries. The Developer Kit improves production operations, strengthens quality, and enhances overall worker's experience for greater resilience against future challenges. Read Intel's White Paper now for further details.